City Toronto License
License 17811690 The City of Toronto, it is mandatory that all profesional contractors working in the construction industry have a valid Municipal License.
Liability Business Insurance
5 000 000$ Liability Insurance 501297386
WSIB Workplace Safety
WSIB 4005655 Safety is our top priority. All our roofers fully trained and covered by insurance and WSIB.
Best of Homestars 2016, 2017, 2019
TORONTO, February 16, 2016: Royal Roofing Inc. is pleased to announce that it has been honoured with a HomeStars Best of 2016, 2017, 2019 Award celebrating its commitment to quality work and service.
Best of Trusted Pros 2015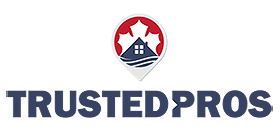 Royal Roofing Inc was awarded Best of TrustedPros in 2015 for Roofing in Toronto.